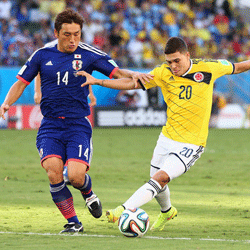 Join us on Tuesday 19th June as Japan takes on Colombia in the 2018 FIFA World Cup match.
Kick off is 9:30pm Adelaide time. We will be watching the game LIVE from 9pm at the Hotel Metropolitan - 46 Grote Street, Adelaide (opposite Central Markets).
This is a free event and everyone is welcome - bring your friends along for a great night!