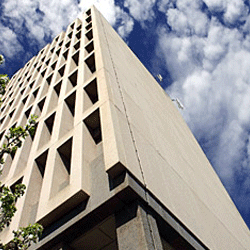 Join JAFA for a tour of the ABC Centre in Adelaide. The tour is likely to include a visit to the studios of ABC 891 Adelaide, A TV studio, a program set, the BtN team, the Newsroom and much more. A fantastic experience for all ages!
When: Friday 24 March 2017
Time: 10:15am - 12:15pm
Where: 85 North East Road, corner Rosetta Street Collinswood, Adelaide
Cost: Seniors & Concession $7; Adults $10 (Minimum age for tour is 10yrs)
If you are interested in participating, please contact Emiko Mayer no later than Friday 17 March via text 0417 823 873 or e-mail This email address is being protected from spambots. You need JavaScript enabled to view it..
For more information, please visit ABC Tours.