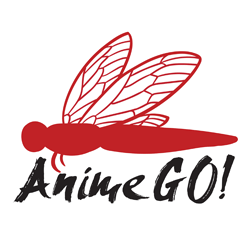 Our AnimeGO! Anime Film Festival will be held again on Saturday 21 October from 10am - 10pm at Palace Nova Eastend Cinemas, Rundle Street, Adelaide 5000.
Join us for a day of anime film screenings featuring A Silent Voice, Your Name, Wolf Children and Gyo: Tokyo Fish Attack. 
There will be stalls and performances throughout the day, so save the date in your calendar - this event is not to be missed!
For more information and to book your film tickets online, visit www.animego.com.au and make sure to follow AnimeGO! on Facebook and Instagram.