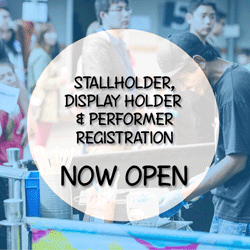 Our annual Kodomo no Hi Japan Festival will be held on Sunday 6 May from 11am-4pm at Thebarton Community Centre.
Are you are Japanese-related stallholder, food vendor, performer or display holder? If so, we want to hear from you!
Registrations are now open to participate in this lively community event. Registrations close 30 March 2018.
Stallholders: click here to register.
Performers and display holders: click here to register.