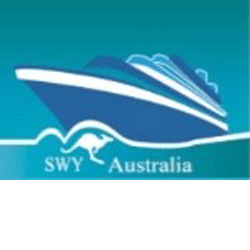 Once in a lifetime opportunity!
The Japanese Cabinet Office, supported by the Japanese Embassy in Canberra, is inviting 11 young Australians (18-30) and a national leader (30+) to represent Australia for an all expenses paid* 6-week global leadership and cross-cultural programme from January 17th to March 4th 2018. The program is called the 'Ship for World Youth' (or SWY) and has been running since 1967.
The program is held partly in Japan and on the cruise ship Nippon Maru, sailing from Tokyo to Singapore, Sri Lanka and India. Subjects covered on SWY focus on leadership, cross-cultural understanding and project management as well as optional electives for delegates in various subjects from youth entrepreneurship to disaster relief.
Program Lectures are world leaders in their fields and the global networks participants will develop will be invaluable to their careers.
To apply for or information on the Ship for World Youth Leaders, visit www.swyaus.org or email: This email address is being protected from spambots. You need JavaScript enabled to view it. Facebook: Ship for World Youth - Australia
Applications close 5PM AEST Friday 18th August 2017 (National Leader applications close 4th August)